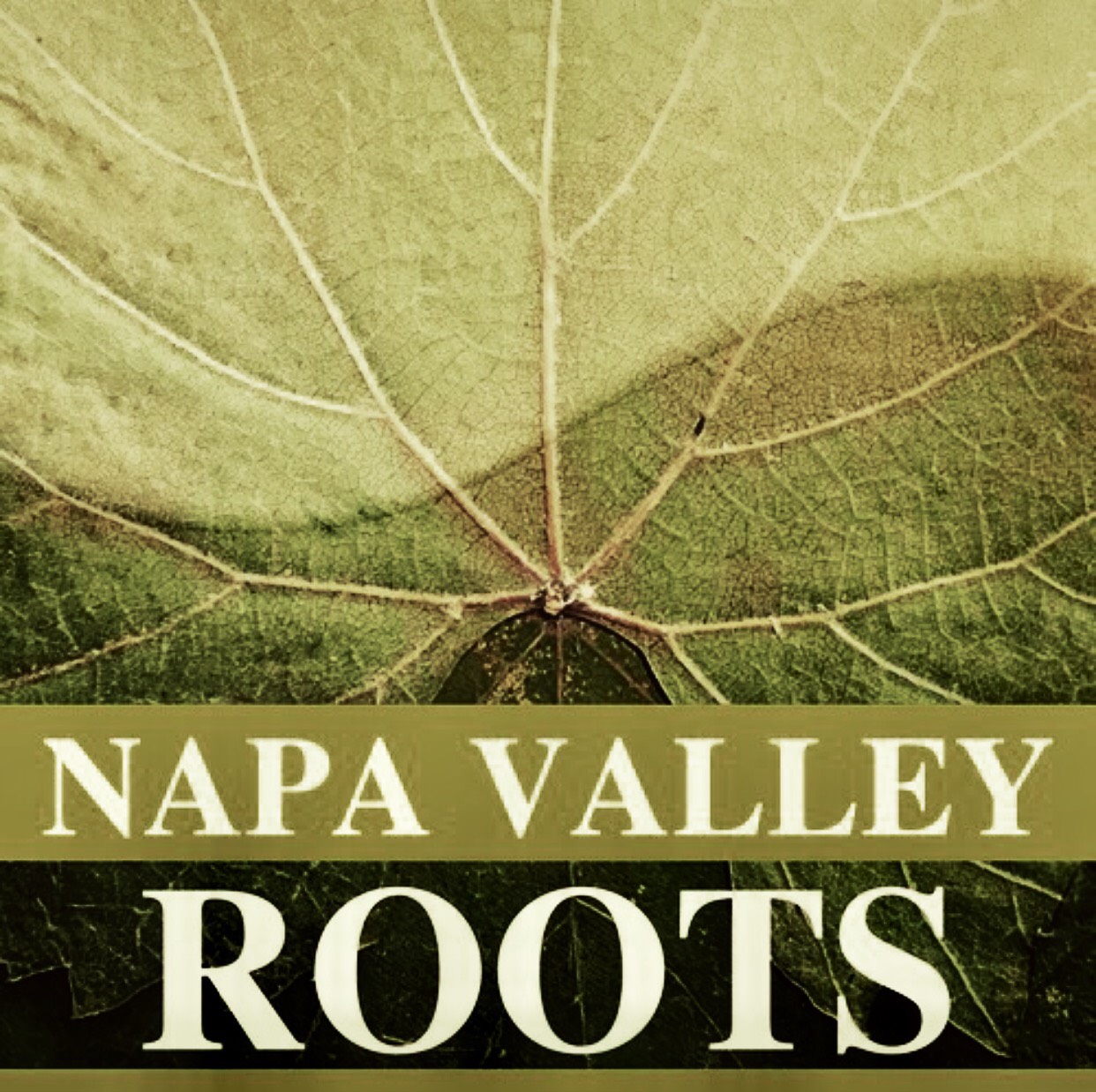 Keeping history alive!
Napa Valley ROOTS is an adventure through time. We are shaking the dust off history to have some fun!
Thanks for joining in as we get curious, interview folks, poke around in history archives, and just travel the backroads in California's legendary Napa Valley, exploring the astonishingly rich and lively heritage at our roots.
What are we curious about?
Everything! Of course the story of winegrowing is key here —after nearly two centuries of harvests, viticultural experimentation, and world-wide acclaim. But there's so much more...hidden layers of stories and meaning come alive when we stretch to look just a little beyond.
Roots matter here, and everywhere!
Our roots, our histories, run deep but are far from dead and gone. Though we may only pay them attention and "look back" on special occasions or anniversaries, our roots are always on the job, alive and growing, holding us together. They anchor us. They nourish us. They frame our lives.
And that's not just in some long-forgotten past, but right here and now. And into whatever future we are imagining and shaping.
Join our "tour" of the Napa Valley through the lens of history as we uncover and delight in the flow of connections that tie all who love this beautiful community to its extraordinary sense of place!
Meet the Napa Valley ROOTS Team
OK we are not saying we are superheroes, but we do have an origin story....We began in 2015, a convivial and eclectic bunch of wine lovers and history lovers, to dream up an approach and format for keeping local history alive and accessible and interesting in these digital, time-challenged days.
Didier Loustau, Susan Quinn, and Erica Simpson offered the beautiful Napa riverside studios of ToutSuite, now sadly closed, along with their digital video and marketing expertise to anchor a multimedia "NV Roots TV channel."
Shannon Kuleto came in enthusiastically, as a board trustee representing the St Helena Historical Society. Next in was Napa County Historical Society's Executive Director Nancy Levenberg and chief researcher Alex Brown.
Together we brainstormed two or three dozen topics and a plan to present local history in monthly shows, to form a nonprofit educational organization, and to seek sponsorship funding.
Unfortunately, no one in this founding group had, at that juncture, the freedom to devote the time and resources it would take to bring this ambitious dream to reality. So, with a collective sigh, we archived our plan, keeping only our Facebook page going.
In the summer of 2017, Kuleto began a project to revive Napa Valley ROOTS. We are starting gently, as a blog with a web and social media presence as we build our audience, build our voice, investigate NPO formation, and refine a new plan to accomplish our mission of leading residents and visitors of all ages and outlooks on fascinating adventures in Napa Valley history!
Shannon Kuleto
Chief Curiosity Curator
Napa Valley ROOTS


When you speak with Shannon Kuleto, it's not long before you realize she is curious about absolutely everything. And she adores history, especially anything Napa Valley related.

Shannon's Napa Valley life as a writer, nonprofit advocate, and explorer of sense and spirit is inspired by her many passions--especially her lifelong fascination with history.
Shannon journeyed to California from the lands of legendary southern hospitality. Both the Blue Ridge hills of Tennessee and the vibrancy of Atlanta framed her early landscape and her open-hearted style.
But like so many of the luckiest pioneers of old, Shannon found she'd only truly come home when she planted her roots in the Napa Valley in her early thirties.
"I sometimes joke I could title my life story 'From Appalachians to Appellations,'" laughs Shannon. Despite growing up in "tea-totalling dry" country, she did indeed go all in on the local obsession--wine and more wine-- from the moment she arrived.
"But first, my California experience was a bit harsh," she says. "Just six months into my new life, we lost our home and vineyard property in the Sierra foothills to a massive forest fire. That we then had the good fortune to land here, making a new life in Napa Valley after the fire, well, not many could count such an abundance of blessings in their lives."
Shannon began her Napa Valley career as a vintner in the 1990s, developing with her partner an 800-acre hillside ranch east of Rutherford's Sage Canyon to vineyards, a winery, and a stone-and-timber home with spectacular up-valley views over Lake Hennessey and the Mayacamas, all while raising her son, Daniel, who is now in college.
Over those years, Shannon's engagement with the land and winegrower concerns spurred a deeper involvement in local political and environmental questions, and, most especially, the stories of Napa Valley people and places.
She's brought her remarkable branding and communications talents to her work with the schools, the library, the local Choral Society, and various parks and open space groups. She helped lead the collaborative effort to build the Vine Trail, a safe and scenic hike-and-bike path on track to connect the whole valley. She's a vocal part of the editorial board of the St Helena Star, and, always, always, a champion for local history and heritage.
"We enjoy a "best of both worlds" way of life here. Rural, yet alive with cultural opportunities usually found only in big cities. Being an agricultural valley, we've kept our small town farming values, our community generosity, kept grounded in the rhythms of the seasons and age-old connections to the land. It's a fertile place, in every respect."
Shannon is currently working on a range of creative projects in addition to Napa Valley ROOTS, including a novel, set in St Helena over 300 years.
"What amazing "only in Napa Valley" stories we have to tell here, and looking through the lens of history can be so inspiring. When we bring the honest humanity of past struggles and choices back to life we deepen our understandings not only of our present but also of how we can choose to shape a spirited future."

What are YOU curious about...
Tell us: what are YOU curious about in Napa Valley history? Pioneers? Immigrants? Native Americans? Farming? WINE ONLY?
We want to hear from you.
Do you have a story to tell? We know you do! Napa Valley ROOTS welcomes guest bloggers with open arms!
Message us on our Facebook page or send an email to Shannon Kuleto at winehistory@gmail.com